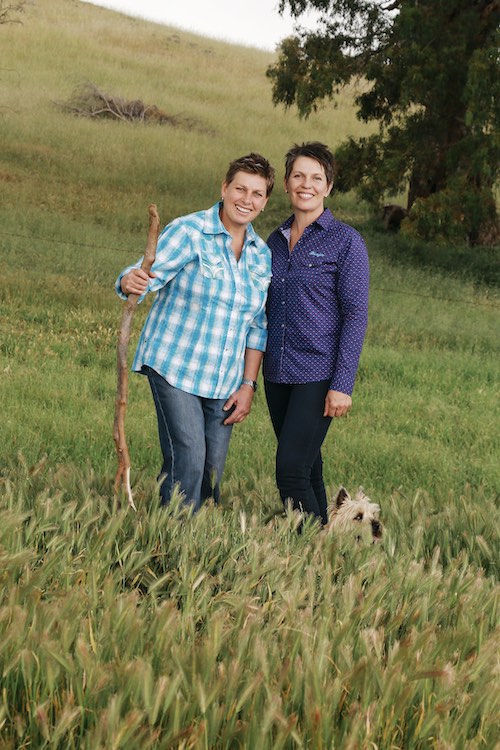 The Early Years
Vicki Matchett, originally from New Zealand, first developed her love of food when she was about seven as she knelt on a stool to make sandwiches in the canteen where her grandmother was an industrial caterer (young Vicki below left, in preserving pan). Being educated at Woodford House in Hawkes Bay, gave her a taste of rural life and, upon leaving school, Vicki studied agriculture. From there she traveled extensively throughout Europe and Africa.
(Picture right - Vicki Matchett, Fiona Watson and Rune, the Cairn Terrier)
Auckland to Adelaide
Returning to Auckland, Vicki completed the acclaimed Le Cordon Bleu Cookery Certificate and was then accepted into Auckland Technical Institute to study for the City & Guilds (of London) Chefs Certificate. Upon qualifying, Vicki moved to Australia in the early 1990's and worked in various establishments before running her own restaurant, "Rapps BYO" in Adelaide.
Upon realizing that Adelaideans have spacious properties and a love to entertain at home, Vicki came up with a formula to fill a huge gap in the market - exotic takeouts! ... the infamous "Queen of Tarts" on Hutt Street was born, where she made her name in the Food Industry and continues to do so today.
Credentials
Vicki, a qualified chef with 30+ years in the Industry is a renowned foodie and has had a high-profile involvement in the development of food networks in South Australia. Vicki was the founding member of "Flavour SA" – Australia's first food network - now "Food South Australia". She has completed the Governor's Leadership Foundation Scholarship in 2000 and is the 2016 recipient of the Food & Beverage Development Fund Scholarship.
With extensive industry know how, Vicki considers herself more of a Gourmet Farmer these days living off her magnificent Southern Fleurieu Peninsula property, drawing much inspiration from its unique location.
Further
Vicki's ongoing inspiration within the food industry has allowed for her continual creative growth and subsequently release of her new Artisan baked line of goods, "Big Sissy Foods", named in honour of her inspiring 'Big' Grandmother named 'Sissy' who was an Industrial Caterer (Beloved "Big Sissy" below right). With her inventiveness, Vicki will continue creating a niche within a highly competitive industry, and strengthen her presence as an Artist that continues to hand craft high quality, exclusive products and support local industry, using South Australian producers and businesses wherever possible.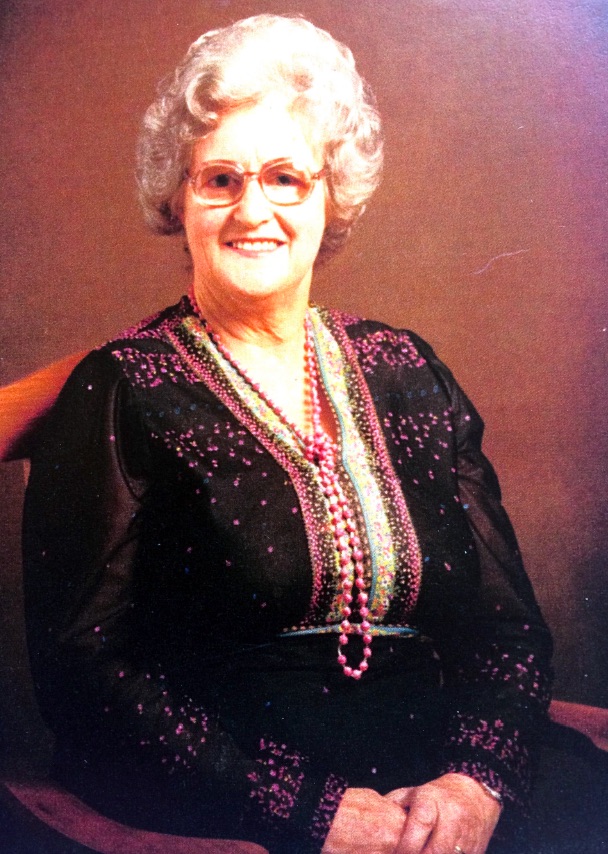 The new "Big Sissy Foods" baked range compliments Vicki's already established "Matchett" products. The complete award winning Artisan range is available every week at the Willunga Farmers Market or select fruiterers and independent grocers and here online with sales nationwide.