BBQ Sweetcorn with Sting Butter
Preparation Time: 10 mins
Cooking Time: 10-15 mins
Serves: 4
Ingredients
60g butter - softened
2 tsp Matchett's Chilli Sting
½ tsp salt flakes
½ tsp garlic - minced
4 whole fresh corn cobs - husk on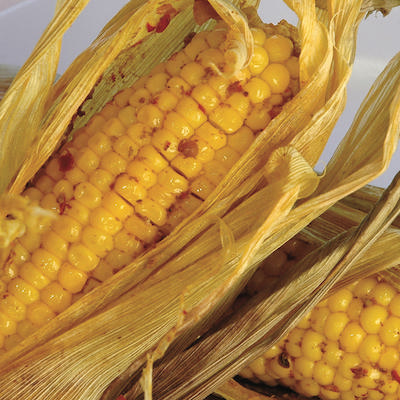 Method
Mix together the butter, Chilli Sting, salt flakes and garlic.
Peel back the green husk from each cob being careful not to detach the
husk from the actual cob. Remove the beard like matter and discard.
Smear each cob evenly all over with the Sting butter.
Fold the husk back around the cob.
Wrap each cob individually in foil.
Preheat barbeque and cook for 10-15 minutes turning regularly.
Remove foil. Serve hot and whole.
Add these ingredients to your basket ...