Baby Spinach Salad
Preparation Time: 10 mins
Cooking Time:
Serves: 1-2
Ingredients
50g baby spinach – washed and drained
½ Nashi pear – finely sliced
½ red onion – finely sliced
30g hazelnuts – lightly golden roasted and husk rubbed off in a clean tea towel
2 rashers of bacon – crispy grilled and finely chopped
30g feta cheese – cut into small cubes or crumbled
20g currants
Matchett's The Goddess salad dressing
¼ Cup parsley – chopped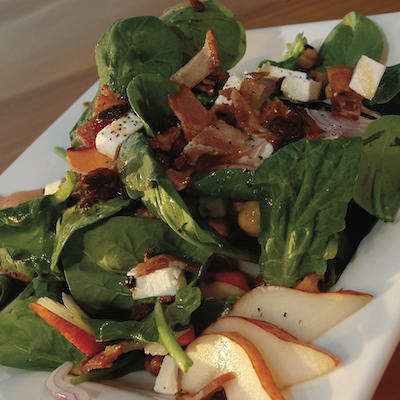 Method
Place the spinach leaves in a salad bowl. Arrange the remaining ingredients, except for The Goddess and parsley.
Cover with plastic wrap and refrigerate until ready to serve.
Just before serving, drizzle with Matchett's Goddess salad dressing. Sprinkle with parsley.
Add these ingredients to your basket ...
Beetle Juice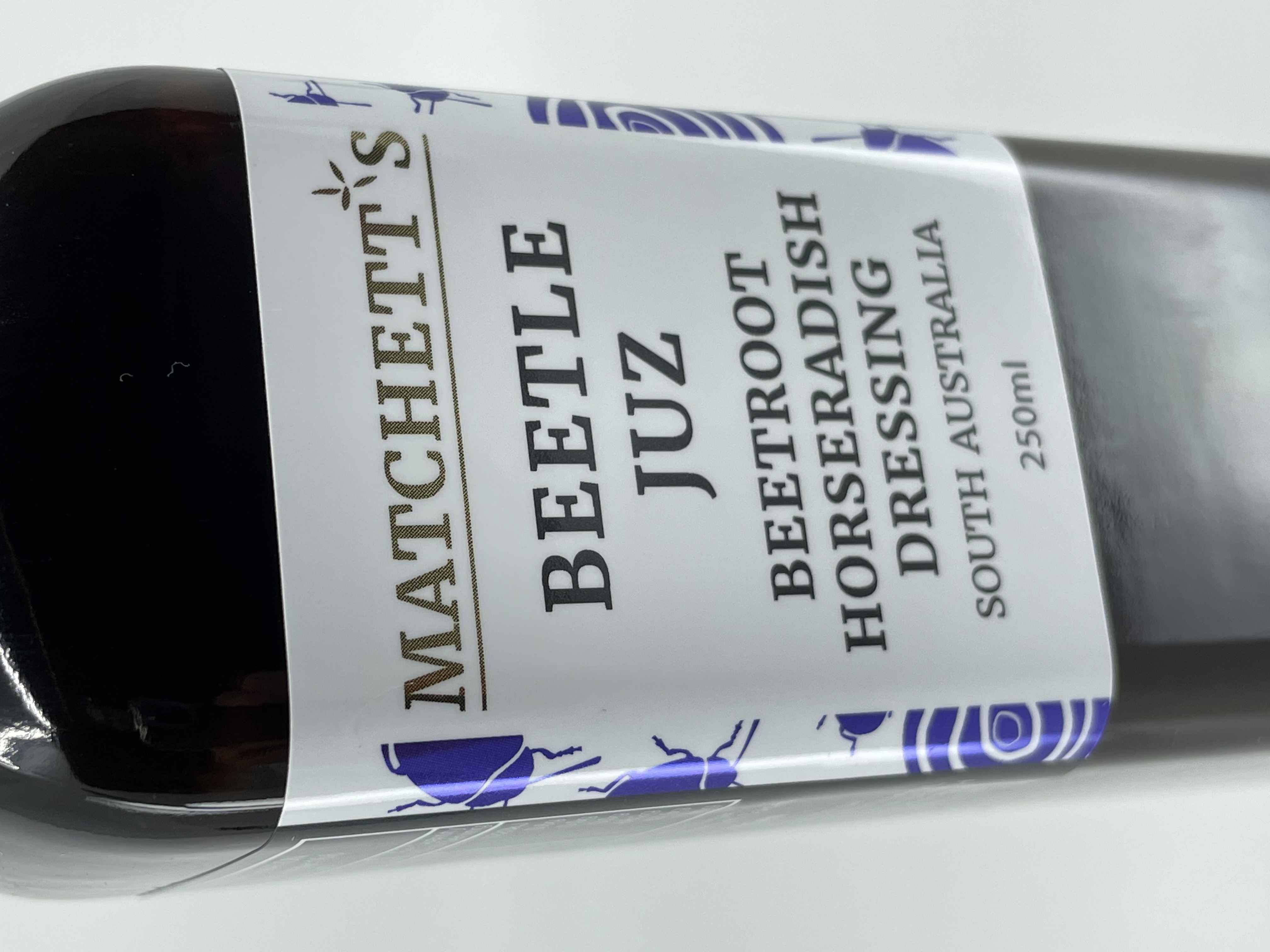 The Goddess