Baharat Spice Rubbed Rack of Lamb
Preparation Time: 10 mins
Cooking Time: 35 mins
Serves: 4
Ingredients
Oil for frying
4 x four rib racks of Lamb
Matchetts Hot Mustard
1 Tbl salt flakes
¾ Cup almond nibs
Spice Mix
¼ Cup Panch Poran
¼ Cup roasted cumin seed
¼ Cup roasted caraway seed
Once you have mixed the spices together, grind half of the mixture together to form a powder and then mix back in with the remaining whole spices.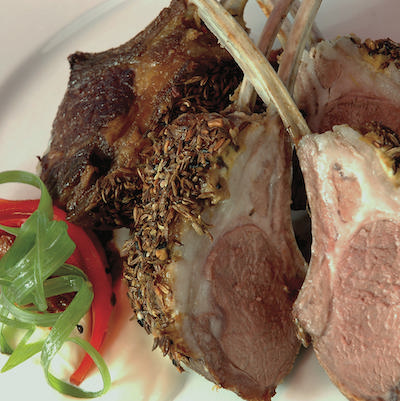 Method
Preheat oven to 190 degrees Celsius.
Score the lamb fat to make Criss cross on skin side.
Heat a heavy frying pan. Add a little oil and seal meat on all sides.
Remove lamb from pan and place on a baking tray scored side up.
Smear scored skin with Matchetts mustard.
Mix salt, nut and spice mix together in a bowl.
Press mustard coated side of lamb into spice mix.
Set back on tray and bake for 20-25 minutes.
Remove from oven and allow meat to rest for 5 minutes. Slice rack in half.
Cross bones over each other and serve with Greek Yoghurt and Matchett's Sting.
Add these ingredients to your basket ...
Beetle Juice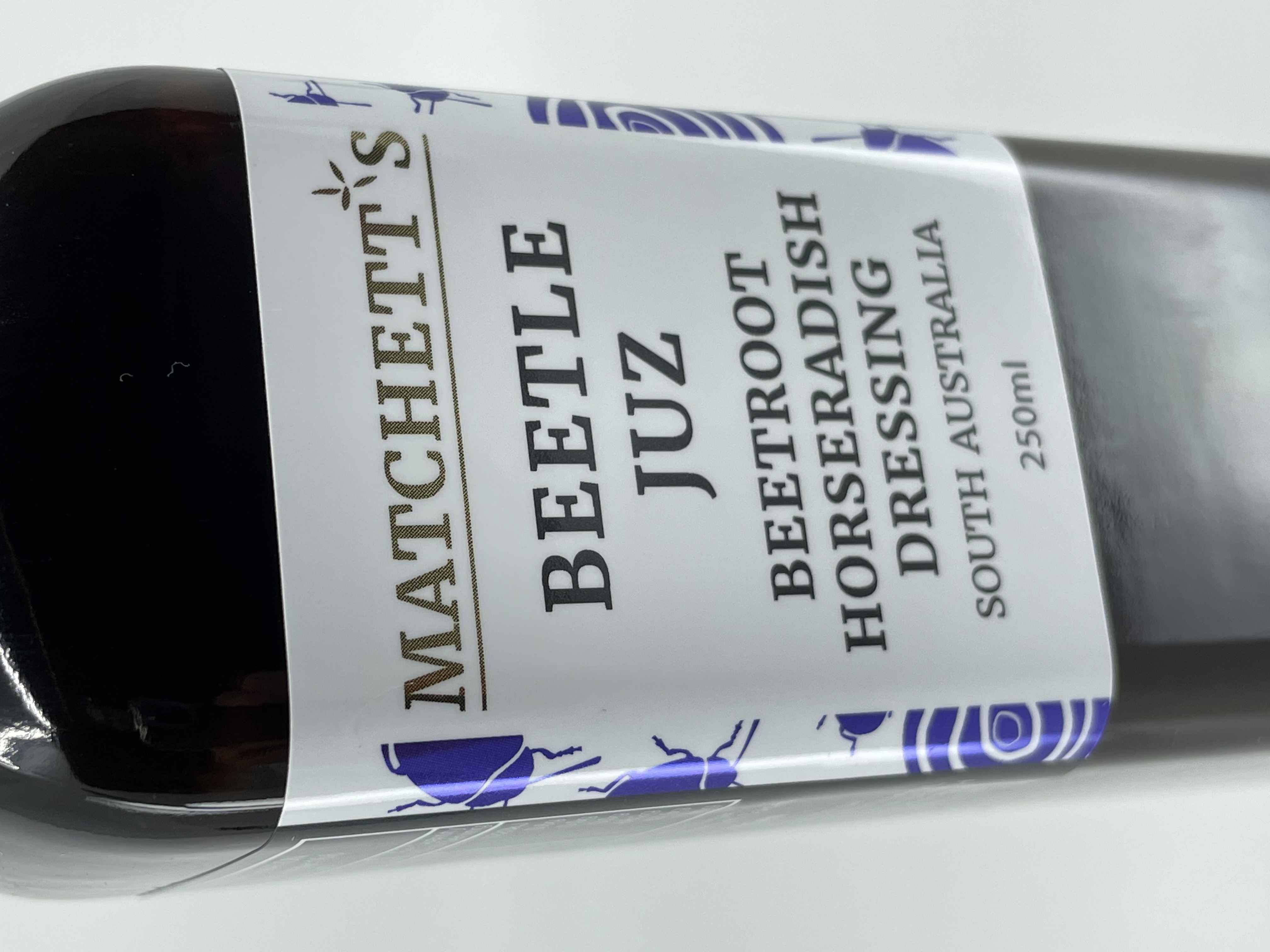 Chilli Sting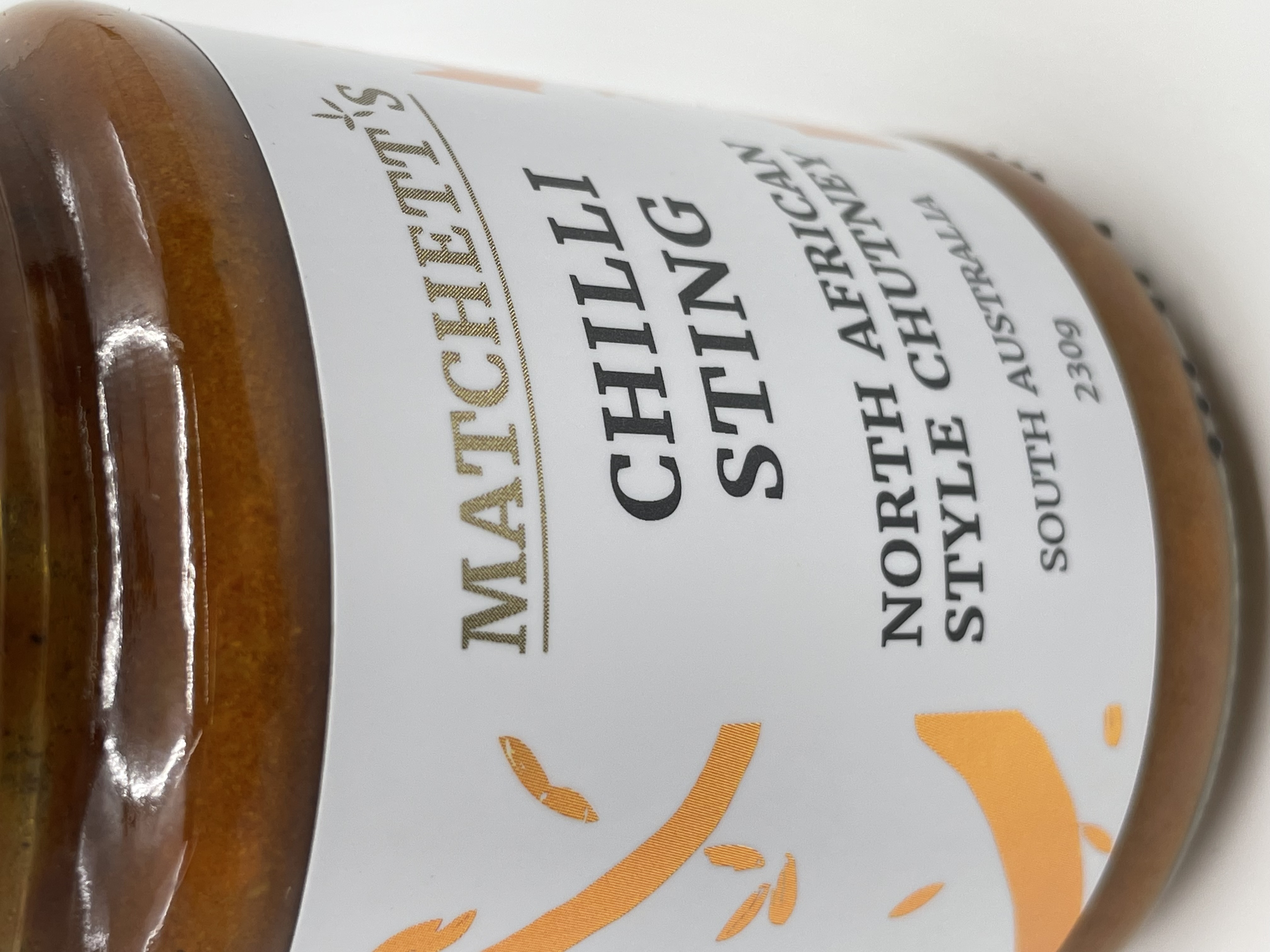 Swedish Style Mustard