Beef Curry
Preparation Time: 10 mins
Cooking Time: 30 mins
Serves: 4
Ingredients
4 Tbl vegetable oil
1 onion – diced
4 cloves garlic – chopped
½ inch square ginger – chopped
2 tsp Matchett's Chilli Fire
300g braising steak – cubed
1 tsp beef stock powder
1 tsp salt
200mls water
150ml Greek yoghurt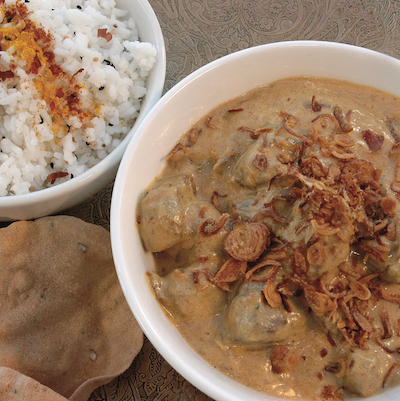 Method
Heat the oil in a pot. Fry the onion, garlic and ginger until golden.
Remove from the pot and set aside.
Add the meat into the pot and fry until it begins to brown.
Add the onion mix, Chilli Fire, stock powder, salt and water.
Continue gently simmering until the liquid is thick and the meat is tender.
Just before serving, fold through the yoghurt. Serve with basmati rice and Pappadums.
Add these ingredients to your basket ...