Cabbage & Noodle Salad
Preparation Time: 10 mins
Cooking Time:
Serves: 4-6
Ingredients
¼ cabbage - shredded
1 bunch spring onions - sliced
1 red capsicum - finely sliced
1 carrot - finely sliced
100g chopped peanuts
1 Tbl bird's eye chilli-chopped
½ Cup fresh coriander - chopped
½ Cup fresh mint leaves - chopped
1 Cup Matchett's Storm dressing
*Optional sliced grilled chicken or BBQ duck or pork
100g crispy egg noodles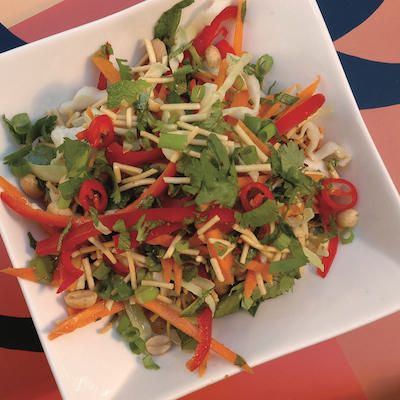 Method
Combine all the ingredients except for the noodles in a bowl and mix well.
Just before serving, add in the noodles and toss thoroughly.
Transfer to a clean salad bowl.
Serve immediately.
Add these ingredients to your basket ...
Storm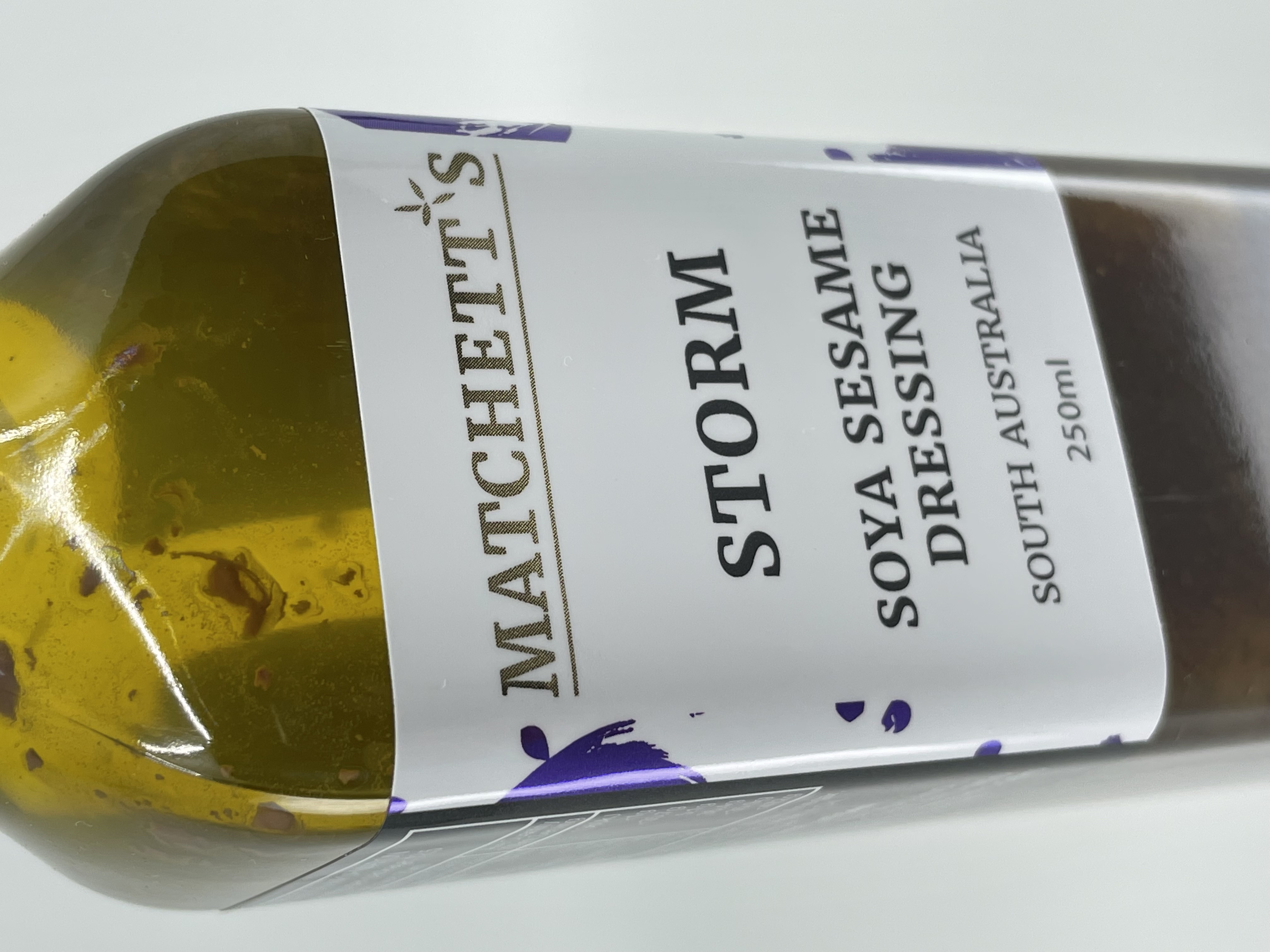 The Tyrant