Chicken Curry
Preparation Time: 10 mins
Cooking Time: 20 mins
Serves: 4
Ingredients
4Tbl vegetable oil
1 onion – diced
6 cloves garlic – chopped
1 inch square ginger – chopped
500g boneless chicken thigh – cut into large pieces
2 Tbl Matchett's Chilli Sting or 1-2 tsp Chilli Fire if you like it HOT
400ml coconut cream
½ tsp salt
Garnish:
Coriander - chopped
Chilli – chopped
Spring onion – sliced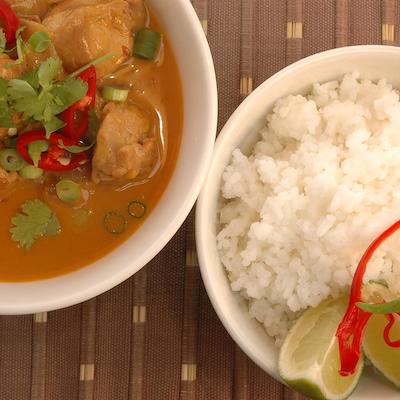 Method
Heat the oil in a pot. Fry the onion, garlic and ginger until light golden.
Add in the chicken and continue cooking until lightly browned.
Add in the Sting and coat the meat thoroughly.
Add in the coconut cream and salt.
Continue to cook gently (about 15 minutes), until the chicken is
tender and sauce slightly thickened.
Serve with rice &/or flat bread, further topped with coriander, chilli and spring onion.
Add these ingredients to your basket ...
Chilli Fire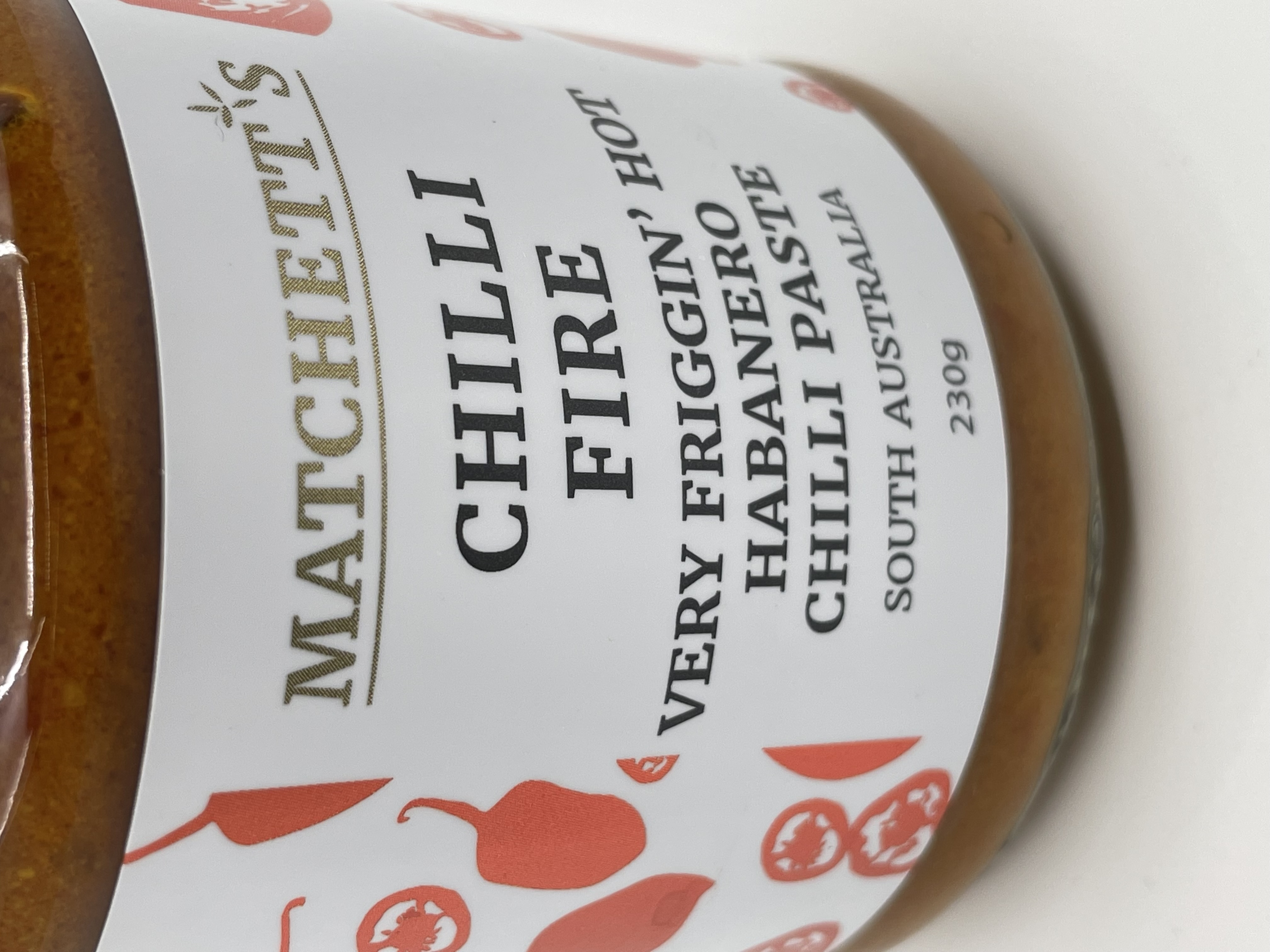 Chilli Sting