Fig & Anchovy Salsa
Preparation Time: 10 mins
Cooking Time: Refrigerate for 30 mins
Serves:
Ingredients
8 anchovy fillets – chopped
2 tsp baby capers – rinsed of any salt
6 fresh figs – cut into 1⁄4's
6 kalamata olives – pitted & finely sliced
1 clove garlic – finely chopped
2 tsp fresh thyme – chopped
½ tsp ground cinnamon
2 tsp olive oil
1 tsp lemon or lime juice
¼ tsp cracked pepper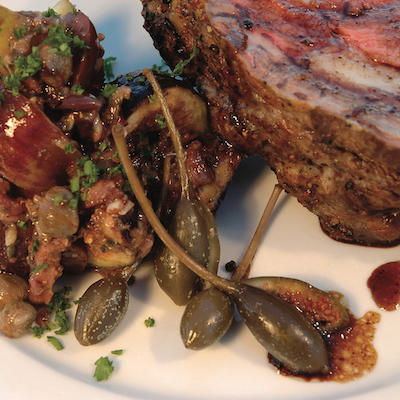 Method
Gently toss all the ingredients together.
Cover with plastic wrap and refrigerate for 30 minutes before serving.
Serve alongside goats curd and slices of prosciutto with Matchett's
Water Crackers or Rib eye of Beef with Splash
Add these ingredients to your basket ...