Golden Eggplant with The Goddess
Preparation Time: 5 mins
Cooking Time: 10 mins
Serves: 4
Ingredients
1 large ripe eggplant
Olive oil
Matchett's The Goddess
Chopped parsley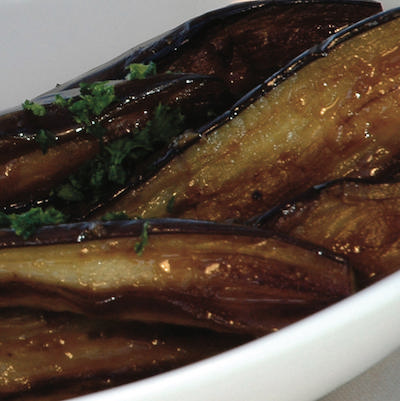 Method
Slice the eggplant into long wedges and coat with olive oil.
Heat a large frying pan or hot plate. Over a medium - low heat,
fry the eggplant until golden on both sides.
Drizzle with more oil if the eggplant absorbs it all.
Remove from pan and place in a serving dish.
Drape with Matchett's The Goddess dressing.
Sprinkle with chopped parsley.
Serve alongside other dishes or Antipasto Platter.
Add these ingredients to your basket ...