Guacomole
Preparation Time: 10 mins
Cooking Time:
Serves:
Ingredients
1 clove garlic - peeled
2 spring onions – trimmed
1 Tbl Matchett's Lust
1 avocado – skin and seed removed
2 Tbl sour cream
Salt and pepper to taste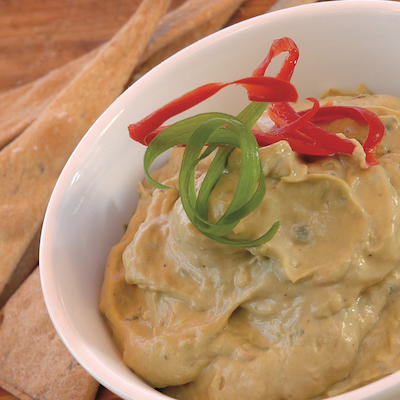 Method
Place all ingredients into a food processor and blend until smooth.
Add remaining ingredients and blend until smooth. Adjust seasoning.
Handy hint: Place the avocado seed back into the guacamole once it is made
to stop the dip from discolouring. Remove before serving.
Serve with Matchett's Water Crackers or Tomato & White Bean Stew
with Pork Hock or Tomato & Chilli Beef
Add these ingredients to your basket ...