Pizza Base
Preparation Time: 10 mins
Cooking Time: Rest for 30 mins
Serves: Makes 2x 12-14' pizzas
Ingredients
350g flour
A tiny pinch of yeast
200ml water
1 tsp olive oil
½ tsp salt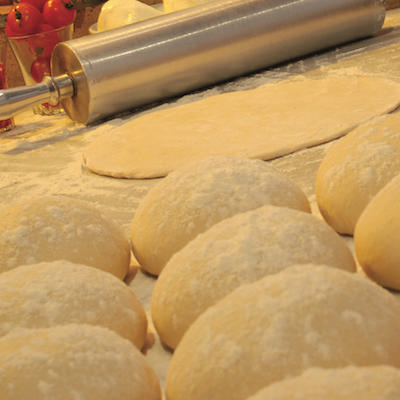 Method
Place all the ingredients into a mixing bowl.
Attach a dough hook and knead for 5 minutes
until a soft ball of dough is reached.
Cover dough with plastic wrap and allow too rise for 30 minutes.
Cut the dough in half and form each piece into a ball shape.
On a lightly floured bench, begin rolling the dough,
turning and stretching it as you go until it is the size of the Pizza tray.
Place dough onto the tray and add your favourite toppings.
Add these ingredients to your basket ...