Pumpkin Salad
Preparation Time: 5 mins
Cooking Time: 20 mins
Serves: 4-6
Ingredients
1 ½ kg pumpkin €" peeled
2 roasted red capsicums €" sliced into strips
2 zucchinis
1 red onion €" finely sliced
1 large bunch basil €" washed and leaves picked
150g roasted cashew nuts
½ Cup Matchett's Salad Splash dressing
*Alternate Salad Dressings - Matchett's Bad Sally or Big Sissy Foods Beetlejuice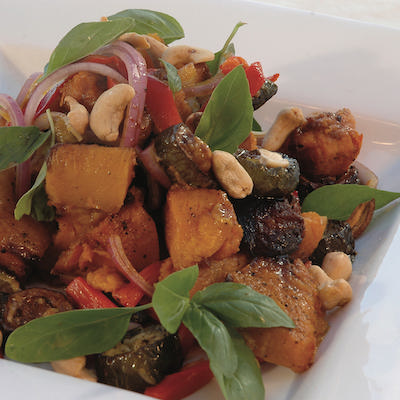 Method
Preheat oven to 180 degrees Celsius.
Cut pumpkin into 3cm wedges. Toss in olive oil, salt flakes and cracked pepper.
Roast until golden and then cool.
Cut the zucchini into chunks and roast separately in olive oil and then cool.
Place all the ingredients into a large bowl. Carefully toss together.
Place into a clean serving bowl.
Cover with plastic wrap and refrigerate until ready to serve.

Add these ingredients to your basket ...
Beetle Juice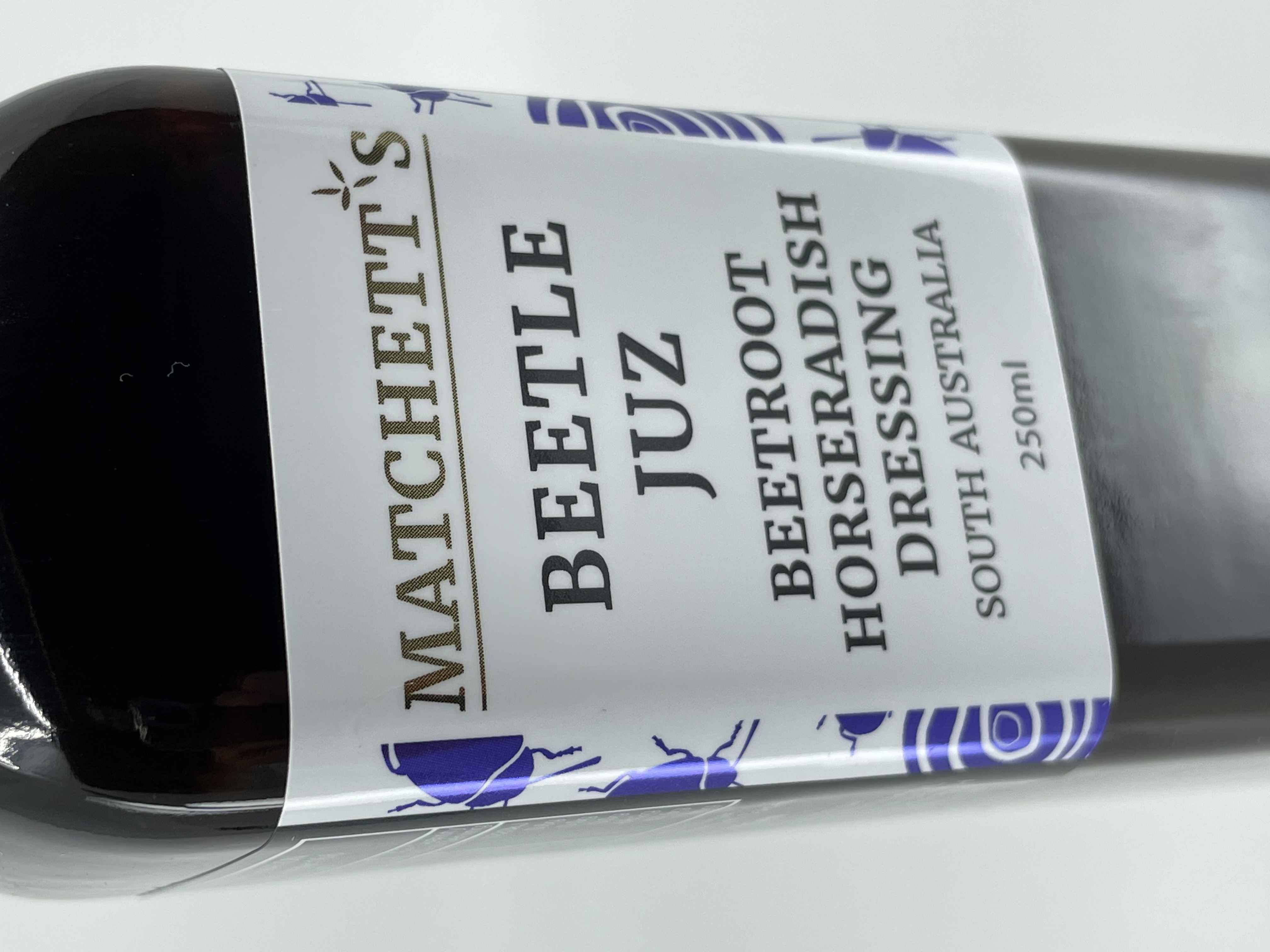 Salad Splash