Roasted Mushrooms with Storm
Preparation Time: 5 mins
Cooking Time: 20 mins
Serves: 4
Ingredients
4 large half opened mushrooms
Matchett's Storm
*Alternately, set the mushrooms onto a puff pastry base and bake.
This makes a great entrée.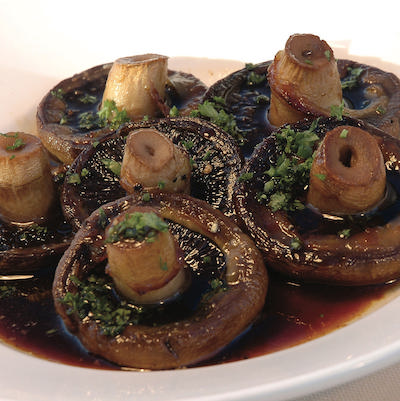 Method
Preheat oven to 190 degree Celsius.
Place the mushrooms stem side up onto a baking tray.
Pour 1 -2 Tbl Matchett's Storm into the cap of each mushroom.
Place into oven and bake for 20 minutes.
Set mushrooms onto a clean serving plate and pour over any remaining juices from the pan.
Serve with most anything.
Add these ingredients to your basket ...
Storm