Scallops with Seduction
Preparation Time: 5 mins
Cooking Time: 5 mins
Serves:
Ingredients
4 Tbl olive oil
2 Tbl butter
500g fresh scallops – roe on. Allow about 5 scallops
per person for an entrée and 10 for a main course
Matchett's Seduction
Salt and pepper to taste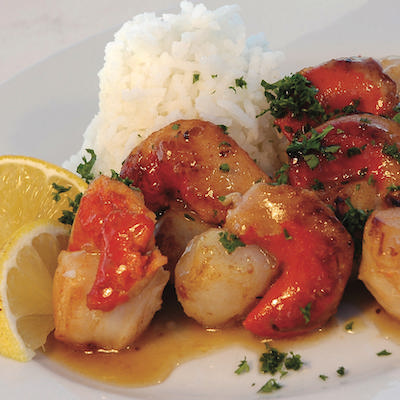 Method
In a stainless-steel frying pan, heat the olive oil and the butter together
until the butter begins to lightly froth.
Add in the scallops, being careful not to over crowd the pan as this
will make the scallops stew rather than sealing them to a light golden colour.
Once the scallops are lightly golden on both sides, remove from the pan and set aside.
Set the scallops back into the shells, if available or serve on steamed
jasmine rice and drizzle with the Matchett's Seduction.
Season with salt and pepper.
Add these ingredients to your basket ...