Smoked Chicken and Avocado Salad
Preparation Time: 10 mins
Cooking Time:
Serves: 4-6
Ingredients
Mixed lettuce - rocket, baby spinach, sorrel, cos, coral, red oak
½ Cup sun dried tomatoes
1 red onion - thinly sliced
2 avocados €" cut in half, remove seed, skin and cut into slices
1 whole smoked chicken €" remove meat from bones and cut into neat slices.
Matchett's The Goddess salad dressing
*Alternate Salad Dressing - Big Sissy Foods Beetlejuice
Parsley - finely chopped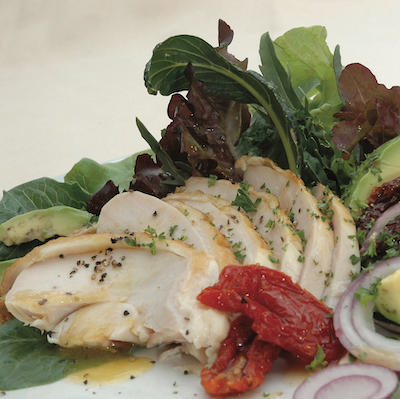 Method
Arrange lettuce on plates. Scatter sun dried tomatoes and red onion over lettuce.
Arrange avocado to one side of the plate, and place chicken neatly in the centre.
Drizzle with Matchett's Goddess dressing or Big Sissy Foods Beetlejuice.
Sprinkle with chopped parsley. Serve.
Add these ingredients to your basket ...
Beetle Juice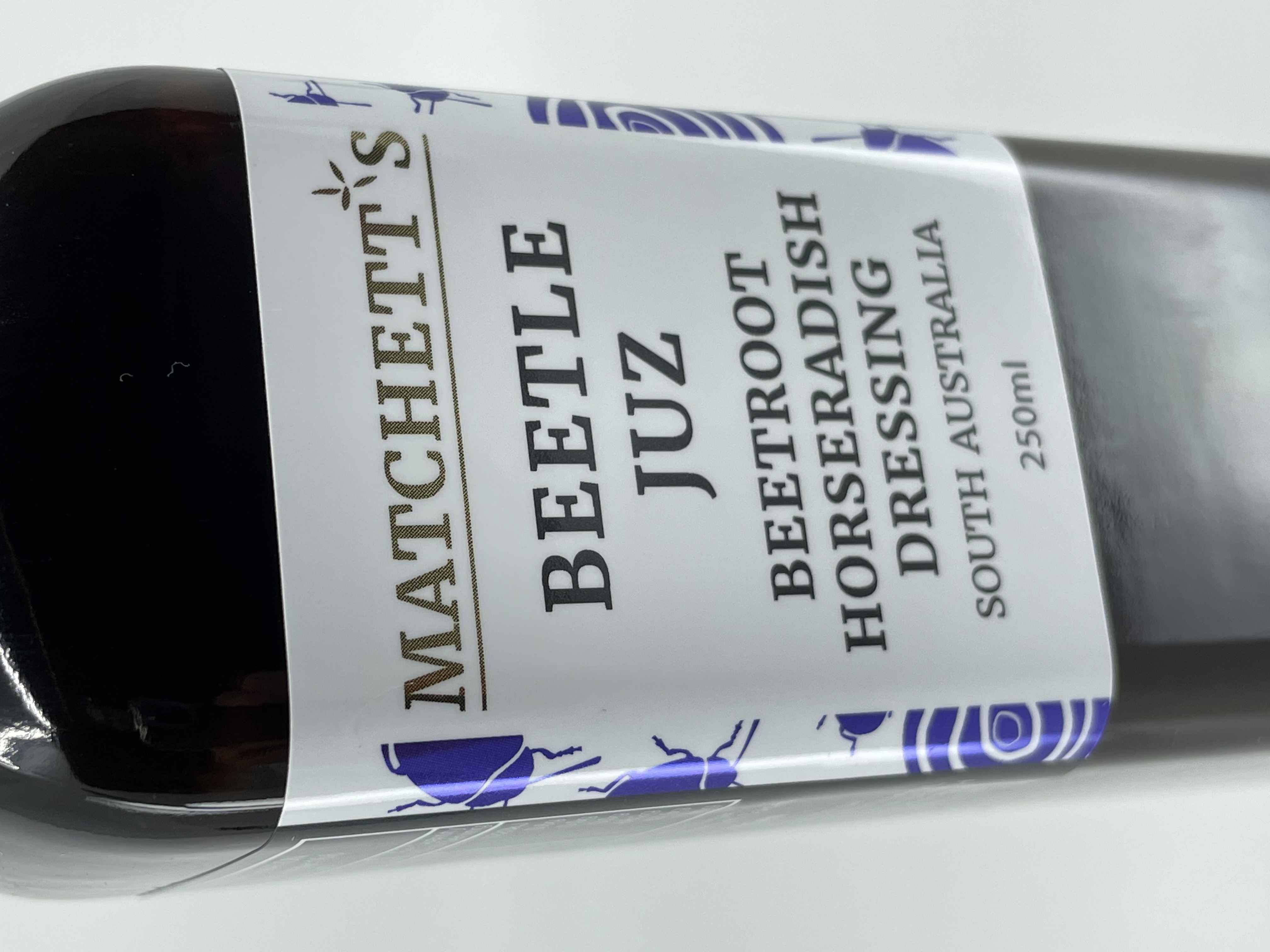 The Goddess