Zesty Yoghurt Dip
Preparation Time: 10 mins
Cooking Time:
Serves: makes 2 cups
Ingredients
2 Cup Greek yoghurt
2 ripe Roma tomatoes - finely chopped
2 cloves garlic - minced
¼ Cup finely chopped coriander
1 Tbl lime juice
Salt flakes and finely ground pepper to taste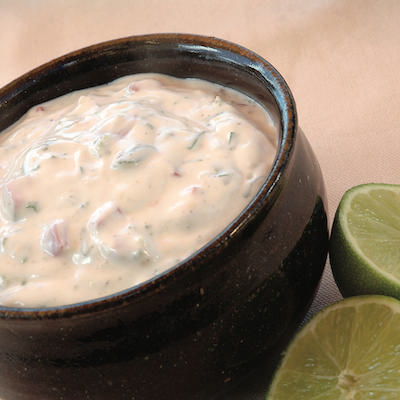 Method
Combine all the ingredients together in a bowl and season with salt and pepper.
Cover with plastic wrap and refrigerate until ready to serve.
Serve with Matchett's Water Crackers or Loin of Lamb rubbed with Garlic and Cumin
Add these ingredients to your basket ...