Stormy Hokkien Noodles
Preparation Time: 15 mins
Cooking Time: 15 mins
Serves: 2-3
Ingredients
4 Tbl vegetable oil
½ onion - sliced
3 cloves garlic - chopped
½ " square ginger - sliced
Optional 250g boneless chicken, pork, beef or duck - sliced (omit for vegetarian option)
2 tsp veg / chic stock powder
½ tsp cracked black pepper
¼ red capsicum - sliced
4 mushrooms - sliced
2 Tbl Matchett's Chilli Jam
100g baby sweet corn - sliced
150g Chinese broccoli - chopped
220g fresh egg noodles
½ Cup Matchett's Storm
60g snow peas - sliced
½ bunch coriander - chopped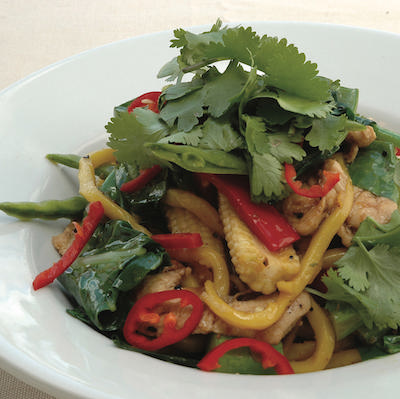 Method
In a wok, heat the oil. Add the onion, garlic and ginger.
Cook until transparent.
Add meat and cook quickly, tossing it as it cooks.
Add stock powder, pepper, capsicum and mushroom.
When the capsicum and mushrooms have softened, add Chilli Jam,
sweet corn and broccoli. Continue cooking for a few minutes.
Add noodles and Storm. Toss together until the noodles are thoroughly heated.
Remove from the heat.
Add in snow peas and garnish with the coriander and serve.
Add these ingredients to your basket ...
Matchett's Chilli Jam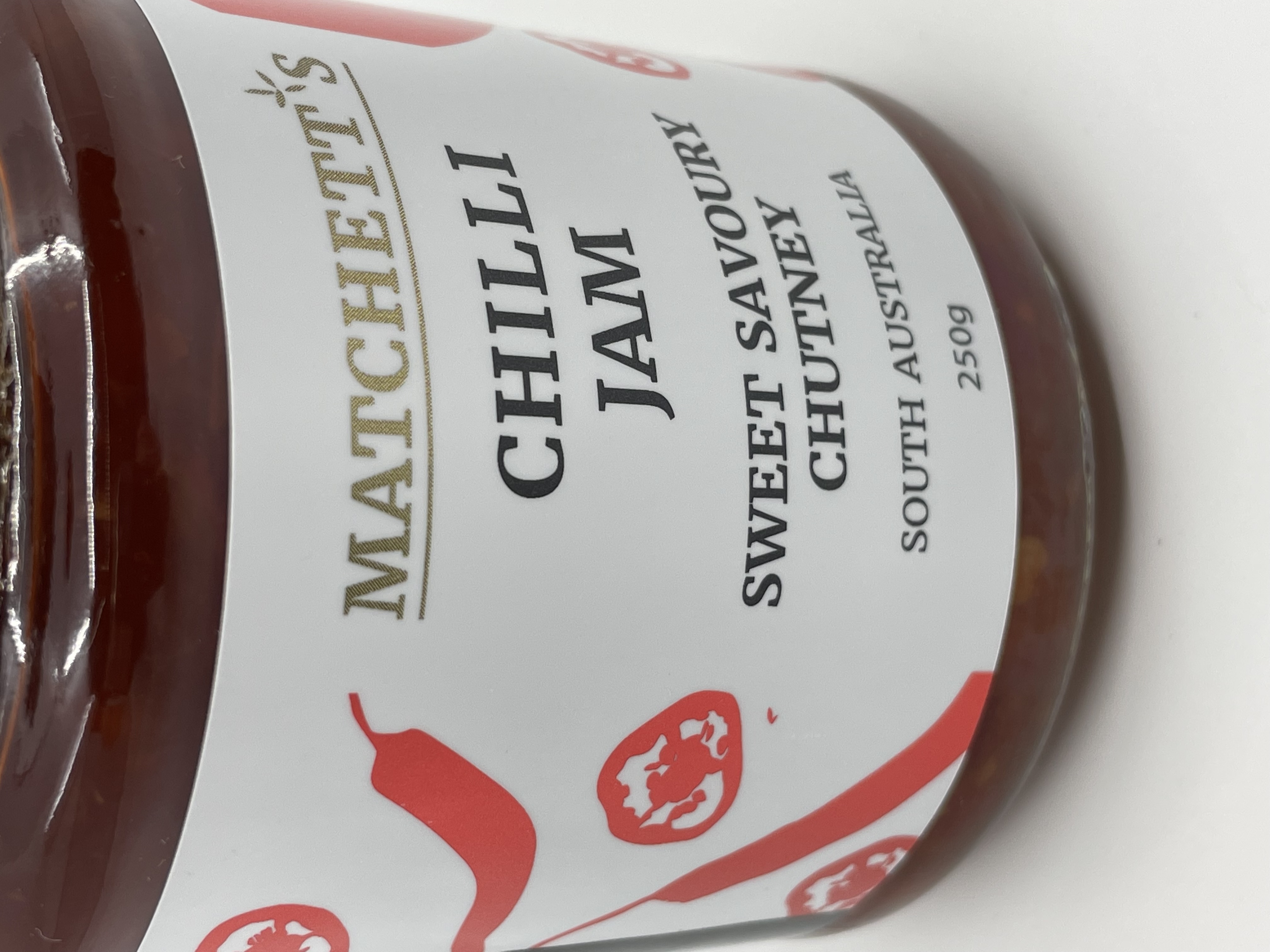 Storm