Tomato & White Bean Stew with Smoked Pork Hock
Preparation Time: 10 mins
Cooking Time: 80 mins
Serves: 4-6
Ingredients
500g Roma tomatoes – halved and roasted till caramelized
3 Tbl olive oil
60g butter
1 onion – diced
8 cloves garlic – chopped
¼ Cup chopped fresh sage leaves
2 bay leaves
200g Matchett's Lust
2 Cup vegetable stock
2 Cup cooked white beans
1 smoked pork hock - optional
½ tsp freshly cracked black pepper
1 tsp salt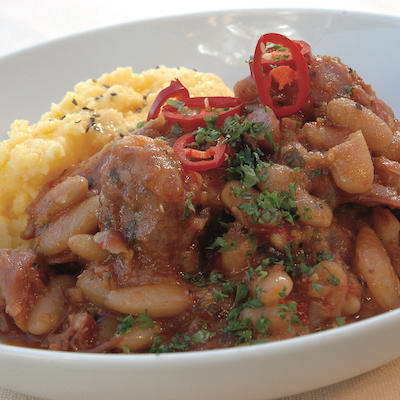 Method
In a large pot, heat the olive oil and butter together.
Cook the onions and garlic until lightly coloured.
Add the sage and bay leaves. Add the Lust, stock, pork hock and beans.
Very slowly simmer uncovered for an hour or until the pork hock is falling off the bone.
Remove the meat from the bone and cut into smaller pieces. Add back to sauce.
Before serving, fold through the previously roasted tomato and check the seasoning.
Serve hot, with soft polenta, mashed potato or over Nachos further topped with Guacamole, sour cream and Matchett's Chilli Jam.
Add these ingredients to your basket ...
Lust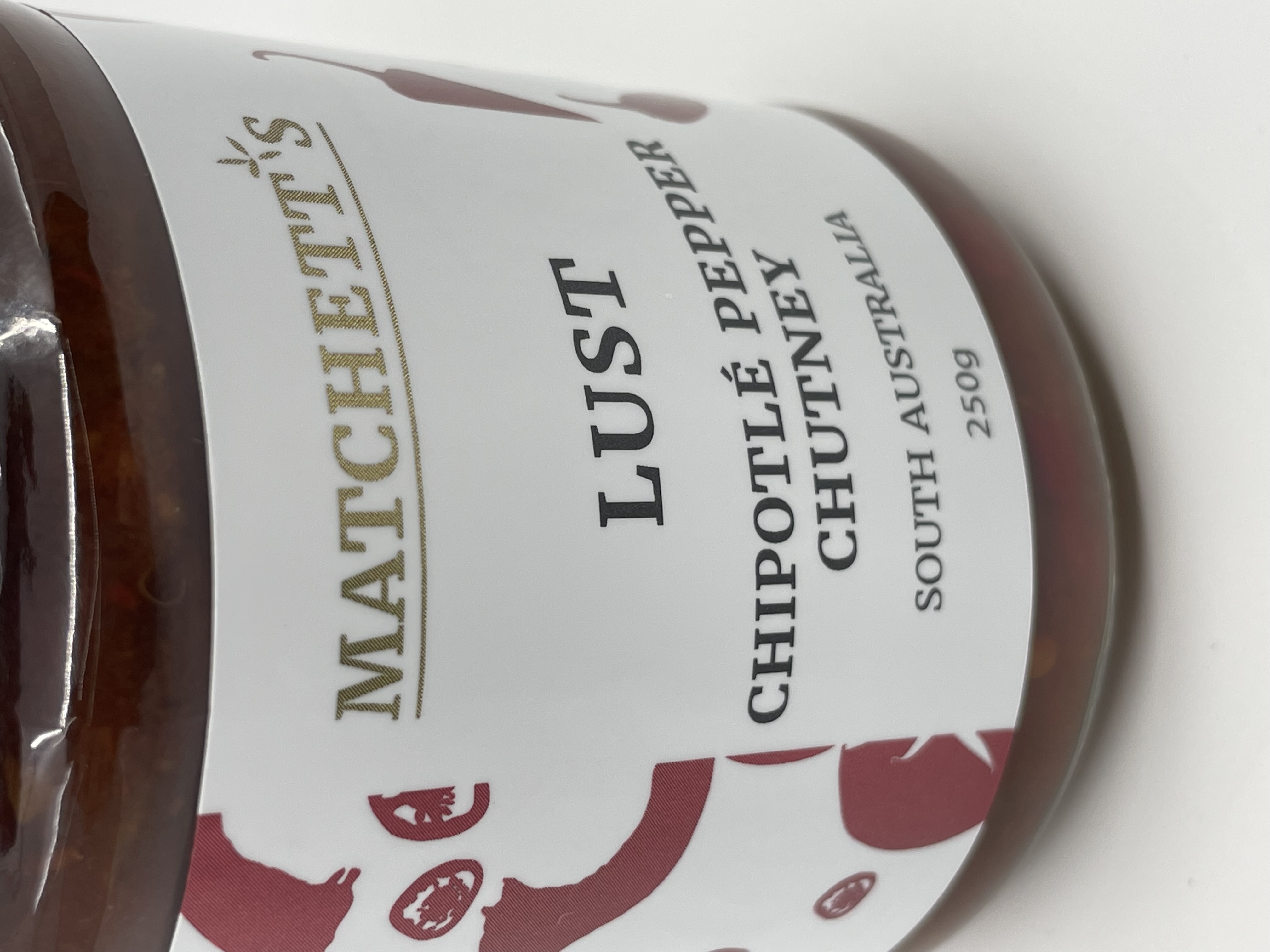 Matchett's Chilli Jam