Chilli Crab
Preparation Time: 15 mins
Cooking Time: 15 mins
Serves: 4
Ingredients
1 Cup peanut oil
6 uncooked blue swimmer crabs
1 onion - diced
2 Tbl grated ginger
8 cloves chopped garlic
6-8 red chillies, seeded and chopped
½ C quality tomato sauce
½ Cup Matchett's Chilli Jam
2 Tbl light soy sauce
2 Tbl brown sugar
1 tsp salt flakes
½ tsp cracked black pepper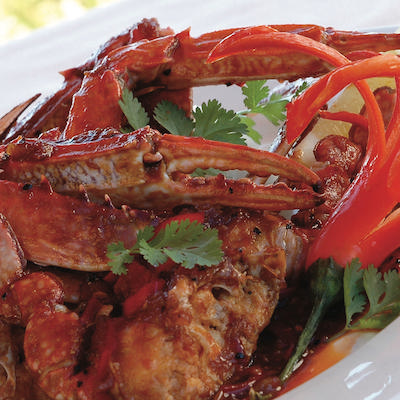 Method
Clean the crabs by removing the top shell and the feathery gills.
Cut in half and crack claws.
Heat oil in a wok and when it is very hot, fry the crab,
turning often, until they turn orange.
Remove from wok and set aside. Reduce heat to low.
Fry the onion, ginger, garlic and chillies, stirring constantly until they are soft.
Add the sauces, jam, sugar, salt and pepper. Bring to the boil.
Add crabs back to the wok and allow too simmer in sauce for several minutes.
Add a little water if the sauce reduces too much.
Serve with jasmine rice and lemon wedges.
Add these ingredients to your basket ...
Dead Horse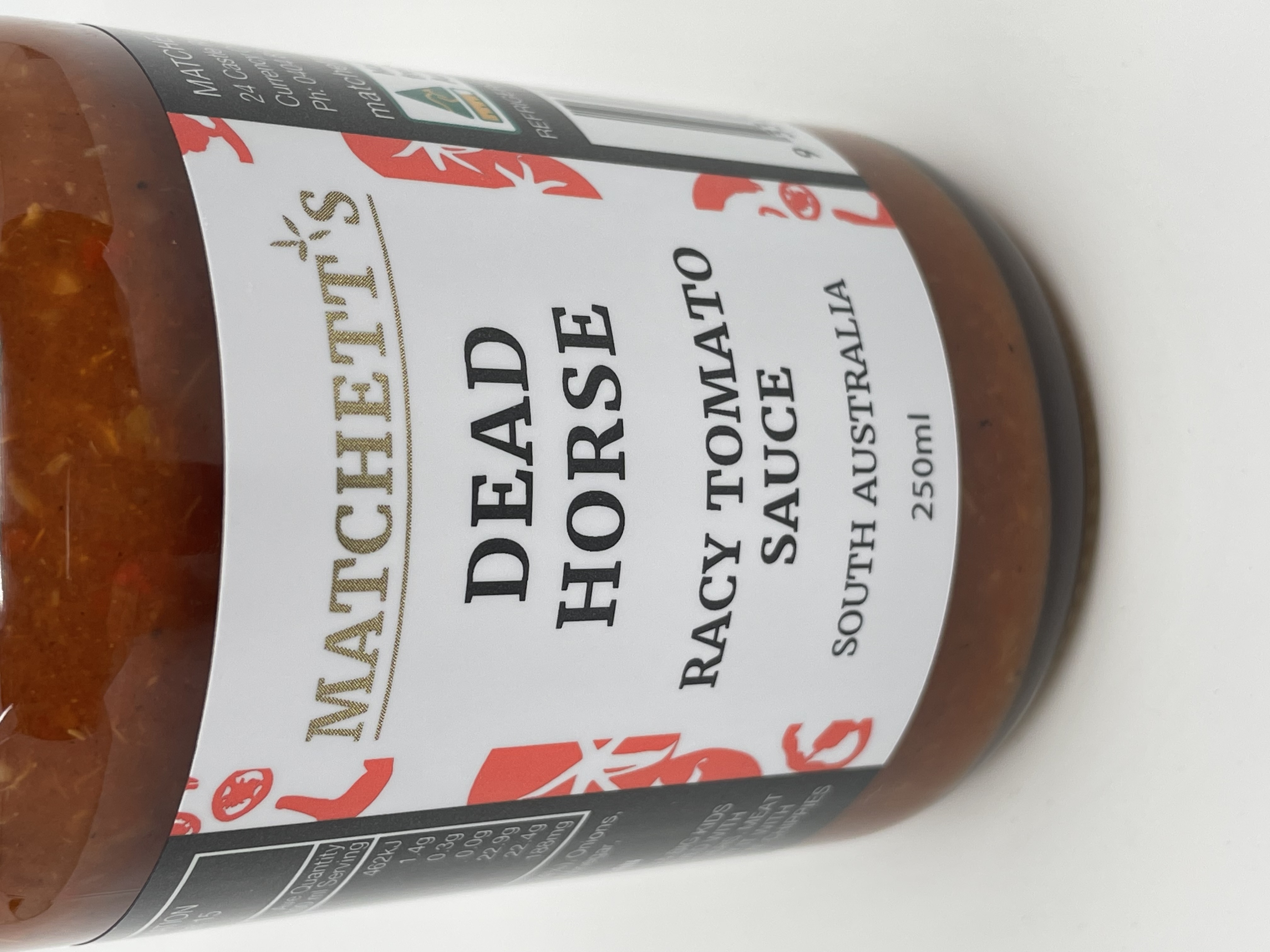 Matchett's Chilli Jam