Sour Cream Cornbread
Preparation Time: 10 mins
Cooking Time: 25 mins
Serves: 8
Ingredients
1 Cup cornmeal
1 Cup sour cream
3 eggs
¼ Cup maple syrup - optional
1 x 420g can creamed sweet corn
1 large onion - finely chopped
4 Tbl olive oil
A good pinch salt and pepper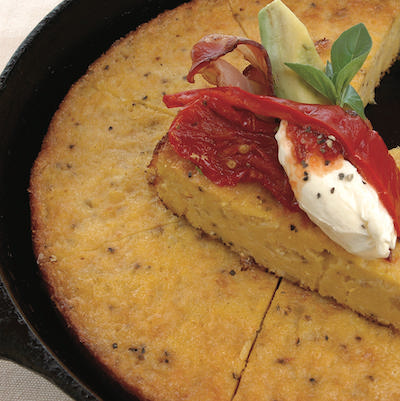 Method
Preheat oven to 180 degrees Celsius.
Mix all ingredients together except the oil. Heat the oil in an oven proof frying pan.
When the oil is lightly smoking, add the oil back into the mixture and stir thoroughly.
Add the mixture back to the pan and gently fry for a few minutes without stirring.
Place the entire pan (no plastic handles please!) into the oven and continue cooking
for a further 20 minutes.
Topping:
Serve topped with any combination of the following.
Matchett's Chilli Sting or Matchett's Chilli Jam. Big Sissy Foods Crocodile Candy.
Grilled bacon or prosciutto, avocado, roasted capsicum,
sundried tomatoes, olives, sour cream, goat's cheese feta or curd.
Add these ingredients to your basket ...
Chilli Sting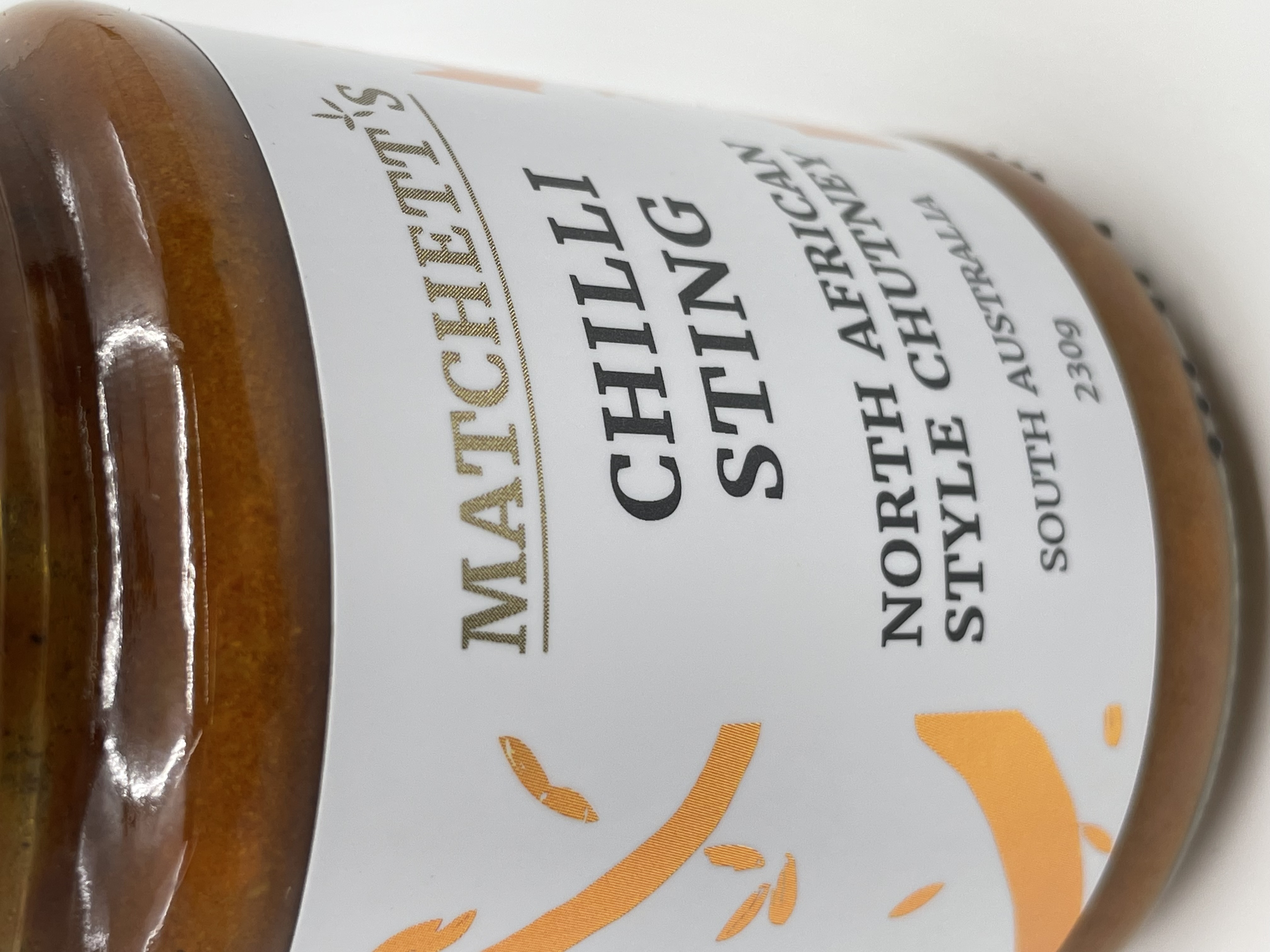 Matchett's Chilli Jam